THE RESIDENTS AT HARMONY RESCUE SAY
THANK YOU!
PayPal and Capital One
With PayPal and Capital One, it's easy to make a donation in any amount to Harmony Rescue! Best of all, it's tax deductible!
CASH AND CHECKS, TOO.
Please make checks payable to:
Harmony Rescue, Inc.
Please send donations to:
Harmony Rescue, Inc.
5292 Browns Mill Rd.
Rustburg, Virginia 24588
WORKPLACE Giving
You can use workplace giving and payroll deductions to support Harmony Rescue, Inc.
When you choose payroll deductions to support our efforts, you specify the amount you want to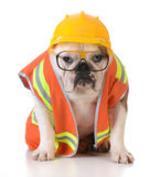 give and your payroll department takes care of the rest, giving you a tax receipt for your records. If you specify you want this to be part of a matching gift (or other workplace giving program), your employer provides matching funds to Harmony Rescue, Inc.
Harmony Rescue, Inc.'s tax ID number is 20-3383850.
Kroger and Amazon Smile
Thanks to partnerships, you can donate using your daily shopping routine!
Use the links below to donate using your Kroger Plus Card or with Amazon Smile!
Other Giving Options
Gift cards: Gas (Exxon, Sheetz, Texaco, Shell), OfficeMax or Office Depot, WalMart, PetsMart
Cash: Any amount appreciated!
Pay a vet directly.
Save your aluminum cans for cash.
Stamps.
Medical Supplies: NutriCal, Panacur, Pyrantel, Frontline, Heartguard.
Cleaning out your house? We accept any item in good condition (no appliances or clothes). Items will be sold at our MAD Biddy's room or Yard Sale fundraisers.
Items We Need
Adult dry food (Purina One, Purina Dog Chow)
Puppy dry food (Purina Puppy Chow)
Purina Indoor Cat dry food
Dog wet food (any kind)
Friskies Cat wet food (poultry varieties pate)
Detergent, Mr. Clean, Simple Green
Parvosol (vet)
Toys (no beads)
Chewies (Pedigree Dentastix, Milkbones (all   sizes, Chicken jerky)
Cat treats
Planned Giving Options
By providing for Harmony Rescue, Inc. in your estate planning, your generosity funds Harmony Rescue's animals, programs, and support.
The following legal language is for you to give to your attorney or financial advisor.
For your planning purpose, Harmony Rescue, Inc.'s tax ID number is 20-3383850